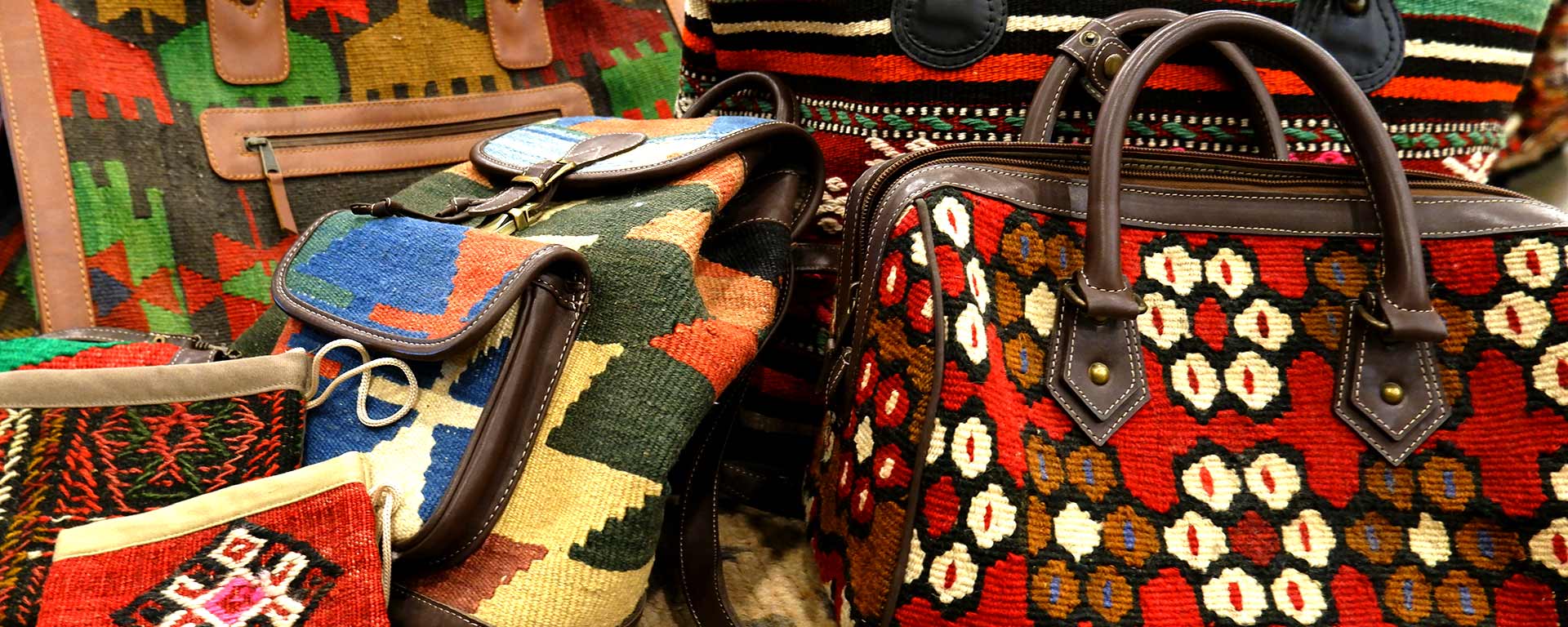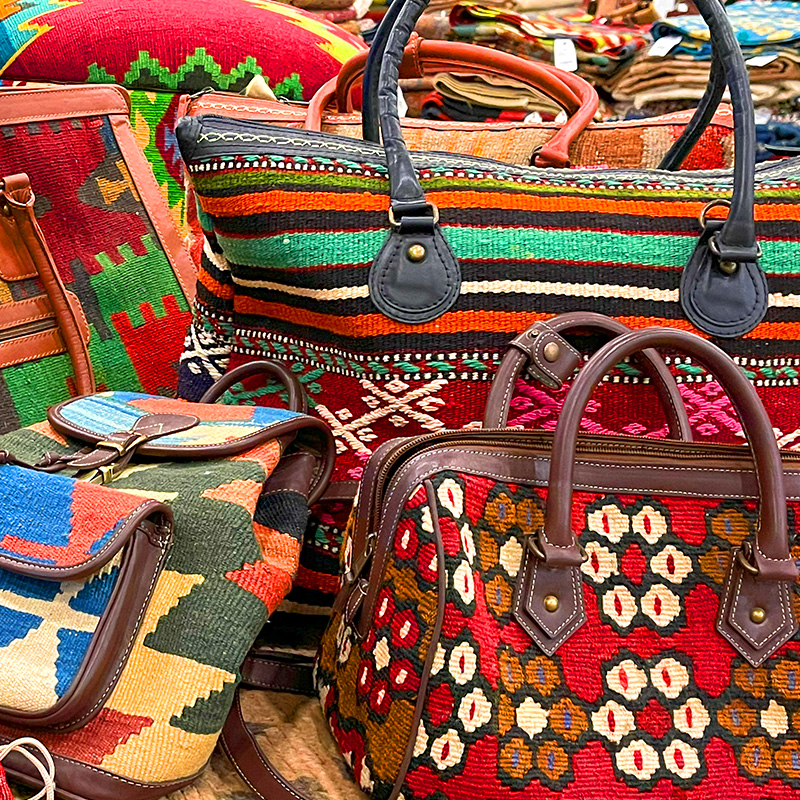 Keep the handmade rug vibe going with unique furniture and accessories from Togar Rugs!
We have an ever-changing, selected collection, of furniture and accessories which incorporate hand-made rug pieces. These custom items include chairs, ottomans, footstools, benches, pillows, travel bags, backpacks—plus some wonderful surprises we've found in our markets. Want to know more? Have something specific in mind? Let us know.
Give us a call and let's get our heads together. Once we know what you're thinking, we can check our inventory and our market resources to see if we can find what you are looking for.
Do you have a photo or screen-grab of what you're looking for? Great! Attach that to our contact form along with your comments.
Travel Bags
Our Kilim covered travel bags make a great bag for a weekend getaway or for everyday use. The bags are handmade in Turkey using remnants from our Kilims rugs and high-quality, genuine Turkish leather.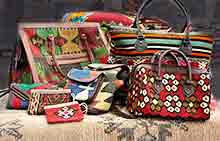 Togar Ottomans and Foot Stools
Our ottomans and foot stools from pieces from our rug inventory to produce a collection of unique and very durable furniture. The ottomans and benches are hand crafted and upholstered in North and South Carolina. Many of our foot stools are hand crafted in Turkey.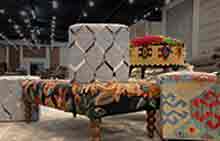 Kilim Coasters
Our Kilim coasters are extremely popular, frequently featured in Southern Living magazine. They are stylish, yet functional accessories which are conversation starters in the home or perfect small gift for any occasion. Each coaster is a one of a kind piece. Coasters can be made into sets, with multiple coasters made from the same rug. Contact our showroom for stock availability and assistance in making a selection.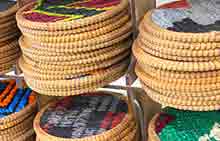 Turkish Towels
The Turkish towels, known as "Peshpemals", are very thin but very absorbent cotton material originating from the style used in the Turkish Hammams (Turkish bath house) dating back 2000 years. We offer them in bright, fun, refreshing colors. Great for everyday use or to take on your travels. They are always a great gift idea. We offer them in full-size bath towel, hand towel or throw-blanket.