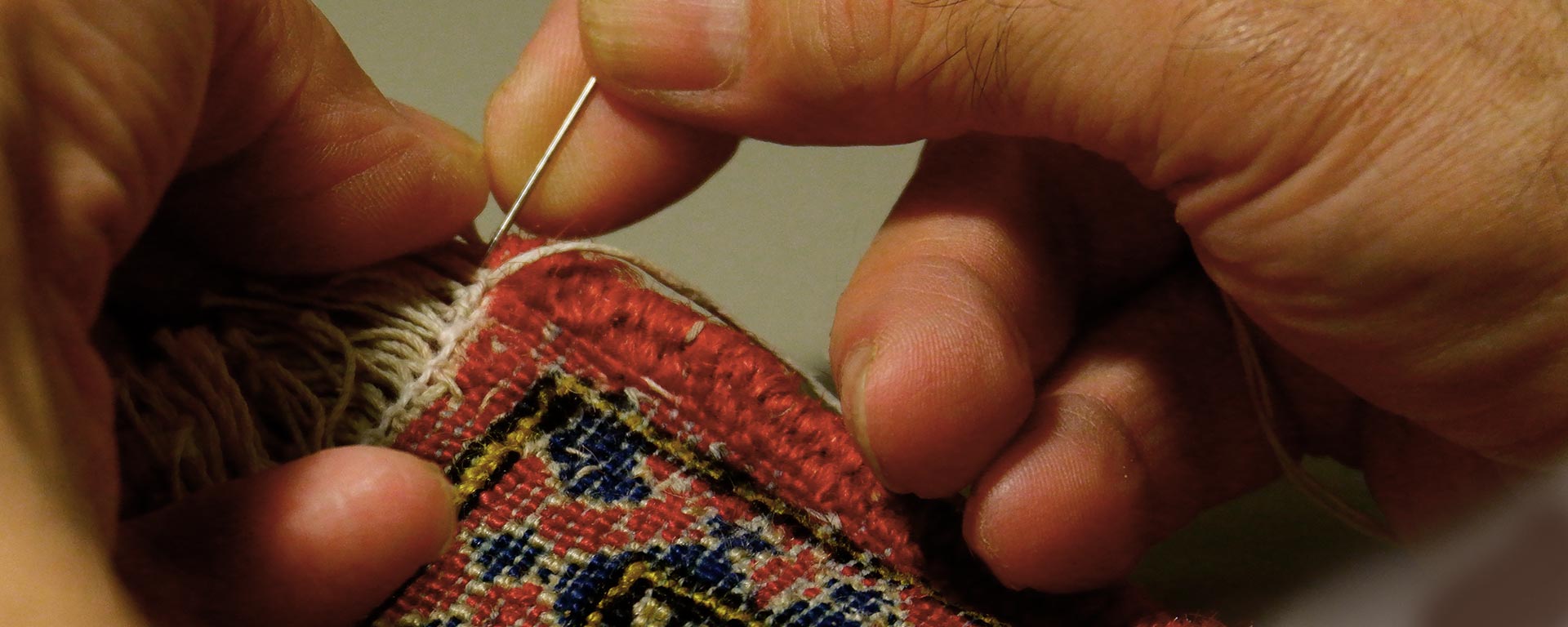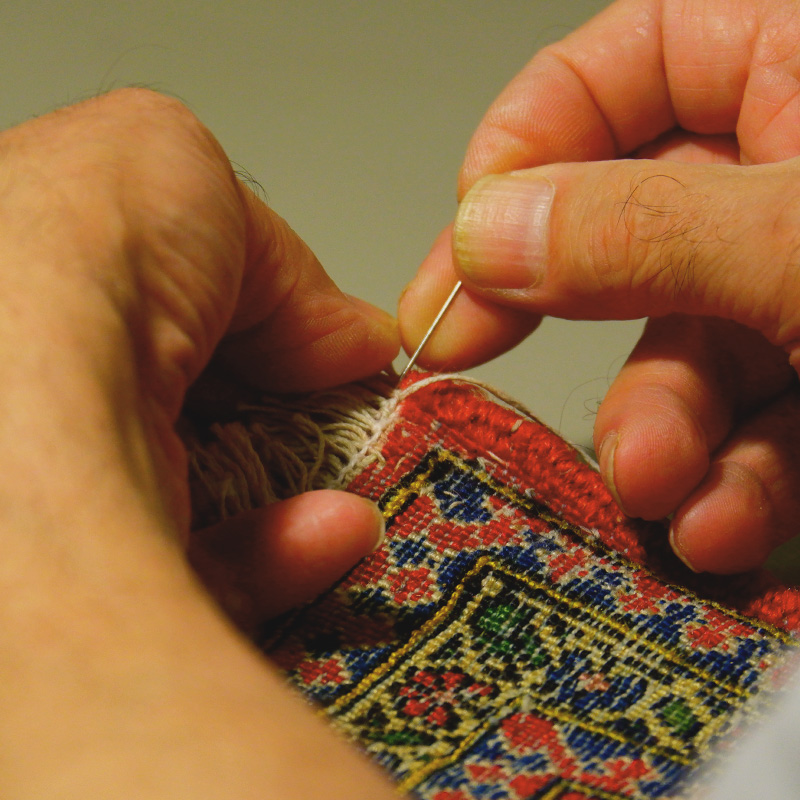 Togar Rugs provides the repair and restoration services a handmade rug deserves.
If your carpet is in need of repair call our Asheville location to consult with one of our rug professionals about the extent of the repair. We can begin reviewing photos of your rug by email. You are also welcome to bring the rug to our Asheville location for review by our repair expert. Our professionally trained staff will inspect the carpet and discuss with you the type of repair that your carpet needs.

Minor repairs such as unraveling fringe, loose fringe, small holes, or re-piling of worn areas can be repaired at our showroom in Asheville.
If your rug needs intensive restoration
We can arrange to have your rug sent to Turkey where we can thoroughly restore sentimental or cherished rugs. We review these requests on a case-by-case basis and can give you an estimate of costs upon visual inspection of your rug.
Rug Maintenance and Care
Vacuum your carpet about once a week to remove dirt and dust. Be sure not to vacuum the fringe. Setting your vacuum for just suction only is the best setting for the life of your carpet. If you are not able to stop the beater brush, set the vacuum to "hardwood floor" setting and reduce the power, making the vacuum less aggressive against the pile of the carpet.
A good quality pad under your carpet helps give the carpet some cushion and keeps the carpet from slipping or moving.
Rotate your carpet every six months to a year to ensure even wear. Use shades, curtains, or treated windows to reduce UV light when possible. This will help protect against color fade over long periods of time.
Stain Removal
Blot up excess spill with paper towel. Do not rub. Use a clean cloth and apply a mild detergent diluted in cold water or white vinegar diluted in cold water to the stain. Pat dry with paper towel.
Pet stains are one of the most common stains. Pet urine can ruin your rug and should be rinsed with cold water and blotted on both sides of the rug immediately. White vinegar diluted in cold water can be blotted on to the staint to help with the odor.
You can protect your carpet with Togar Rugs Fiber Guard treatment. Get more details here.
Important Disclaimer
Togar Rugs takes due care to remove all stains and avoid shrinkage, color changes and/or discoloration. However, it should be understood that despite due care, existing stains may not come out completely. Also, shrinkage and color run or other discoloration might occur. In such a case, it is understood and agreed that Togar Rugs is not responsible for incomplete stain removal, shrinkage, color change and/or discoloration.